The I Am A Rural Teacher campaign is dedicated to sharing the voices & perspectives of America's rural teachers! Read below as Nebraska teacher, Candace Cain of Burwell, describes how rural teachers form a legacy within their communities by preparing the next generation.
Teaching in a rural community has many traditions embedded in the culture of the school and the community. As a teacher, I am in a very special place since I have the honor of teaching in a classroom where I once was a student in the room of the teacher that influenced my education greatly. Over half of the teachers in my building were former students of the school district. Some of the traditions of a rural school are one that is very observable like homecoming and excelling in sports or activity. The biggest tradition is that many rural teachers teach their students to find ways to serve others.
Teachers in a rural setting often must wear many hats both in and outside of the classroom. We are the members of local churches. We are the volunteers that run community events. We are the one sewing items to help in projects like making dresses to help girls in Africa to making a mask to help a neighbor during COVID-19. We are the one that set up community Veterans Day and Memorial programs. We are the ones that serve as leaders in an organization like the local Legion Auxiliary to the Daughters of the American Revolution. When teachers are rooted in making the rural community better, they are setting an example that speaks volumes to their students. This example lets students see that all learning does not take place in the classroom. It was once said to me that any small community gets things done because of volunteer power and those volunteers have a heart of service when maybe they don't always have the major finances to give.
A teacher's role should not be to just "give students the world" though what they teach, instead we must give them to tools to find their place while having the confidence of where they come from as being a place that had given them a special skill set. This is done though the experiences both in the traditional school day and though the various hands-on activities we offer as a part of the school setting. Students in small towns don't lack exposure to the world because of the global community we live in. Students need to know that the special skills and opportunities they have from rural education will make them leaders in whatever career path they choose.
It is fun seeing that public speaking students you help grow their skills become a Full Bright Scholar or that shy student in high school that found their confidence and success through activities like FCCLA and in college is that student that studies abroad in two different cultures. The public speaking skills I have the honor of teaching students in class find their way of letting students grow in the state leadership in organizations like FFA or FCCLA and then becoming the advocates to help be a voice to protect rural America or it is that English as a Second Language student I taught during my first years of teaching that now is running for political office to make a difference in a rural community. Each of these students is a part of the special tradition rural classrooms offer.
The greatest honors of my career is now calling my own former students' fellow teachers and coaches. This is the special tradition of rural education. Each of these new teachers plant the seeds of pride in rural education that were planted in me so many years ago. Parts of this school year have been bittersweet for me since the last of the teachers I had when I was a student are now going into retirement. On my desk, the other day was a set of theatre masks that hung in my old play coach's classroom that now will go on the wall in the room that was passed on to me by my teacher mentor who I had the honor of following in the footsteps of.
A teacher is only as good as the legacy they work to unearth in their students and daily I am thankful for the rural classroom tradition I grew up in and work to pass on to my students.
November 28, 2023
The Impact of Place-Based Learning in Rural Communities
October 31, 2023
Student-centered learning is a journey to empowerment at Koshkonong Trails School. Learn about Skylar Primm's path to becoming lead teacher at KTS and how he practices place-based learning.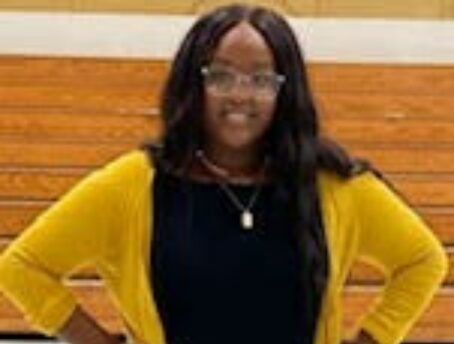 September 18, 2023
Inspiring teacher resilience through mentorship.