The I Am A Rural Teacher campaign is dedicated to sharing the voices & perspectives of America's rural teachers! Carly Retterath of Mandan, ND wanted to highlight her district's Family Support Liaisons, saying, "Our Family Support Liaisons have gone above and beyond for our students during this closure. They have provided meals, food pantries, and more." Below is a copy of the announcement of a Family Support Hotline from this fantastic group of people.
"Due to Governor Burgum's executive order suspending in-person school indefinitely in North Dakota, Mandan Public Schools has made it a priority to ensure that all students and families have the support they need to stay safe and healthy. The District has established many levels of support for families, including grab and go feeding sites five days a week where students receive lunch and breakfast, food pantries to provide additional assistance as needed, and online learning opportunities for students K-12 with District issued iPads. Although all of these services were much needed in the community during the closure, the District wanted to do more, so we established a Family Support Hotline.
This hotline is monitored by the school district's Family Liaisons. The Family Liaisons provide callers with information on food pantries, free internet, utility assistance, mental health services, and other needed supports. With the suspension of in-person school, the District's connection to families in need was limited, and this provides a lifeline. These Family Liaisons can be contacted at 701-390-9103 Monday through Friday, 8:00 am to 8:00 pm.
So far, the hotline has created opportunities not only for families to reach out for support but also for individuals looking to help to connect with the school district. For example, a community member just donated over $1,000 to go towards purchasing outdoor play equipment for students (chalk, bubbles, jump ropes, footballs, etc.). The Family Support Hotline will continue to provide the community with a connection to the school for as long as it is needed."
November 28, 2023
The Impact of Place-Based Learning in Rural Communities
October 31, 2023
Student-centered learning is a journey to empowerment at Koshkonong Trails School. Learn about Skylar Primm's path to becoming lead teacher at KTS and how he practices place-based learning.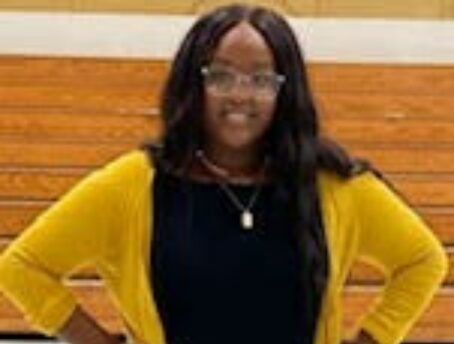 September 18, 2023
Inspiring teacher resilience through mentorship.