Originally published to the Rural Schools Collaborative website.
This week we're sharing a story from one of our hub partners in North Dakota. This story exemplifies the role of school-centered philanthropy work, where a simple idea can bloom into a life-changing experience for everyone involved. Read on to learn more about Mrs. Waloch and her 4th grade class.
Thanks to everyone associated with our North Dakota Hub Partners, North Dakota Small Organized Schools. We appreciate their continued support as we share good stories from the Peace Garden State through the I Am A Rural Teacher Campaign.

Shortly after moving to the small town of Lisbon, ND, Mrs. Waloch knew she wanted to incorporate a community-building project into her fourth-grade classroom. Just up the hill from the elementary school sits Parkside Lutheran Nursing Home which seemed to be the perfect fit for this new project. Mrs. Waloch got a hold of Lynn Hansen, the Activities Director at Parkside, and this is where the relationship with the fourth graders and their Parkside Buddies began.
Their meetings started out quite simply by playing board games, puzzles, cards, and sharing a few laughs together. It was figured that the project wouldn't go much further than this, maybe a couple more visits tops, but the fourth graders and the Parkside residents had an instant connection. Mrs. Waloch knew she needed to bring her students back after that first group of fourth graders began asking, "When can we go visit our Parkside Buddies?" Each visit allows the fourth graders and residents to deepen their budding friendships. The students have written stories about the residents, created art projects with them, made slime, put together fleece blankets, made origami animals, and so much more.
Mrs. Waloch's current fourth graders have had the chance to take their Parkside Buddies project even further thanks to the Lisbon Public Schools Place-Based Education grant from Dr. Steve & Linda Johnson. This year the students started out in the same way as in years past – playing games together and getting to know their buddies. But then they moved on and began an oral history project. The students were able to interview their buddies and learn about their pasts, their families, their dreams, their lives. Then the kids turned these interviews into published books which are now in the hands of the Parkside residents. The fourth graders then pushed even further and turned their stories into plays, which they will perform at the end of the school year. Special guests at this play will of course be the Parkside Buddies and their families.
In the meantime, however, their relationships continue to grow. The fourth graders' goal when visiting Parkside is to not only become a part of the residents' lives, but to change them. They visit the Parkside residents at least once a month. They've played bingo, told stories, had a royal tea party – but it's been quite clear that the most important part of their visits are the friendships being formed. It is hard to say who is more excited about the monthly visits – the students or the residents. The fourth graders light up when talking about their Parkside Buddies and consider them some of their very best friends. Unlike many people (including adults) these children are never afraid to visit with the residents. The fourth graders have taken on this opportunity at Parkside and turned it into a life-changing experience for everyone involved.
Tim Kennedy, administrator of Parkside, had this to say about the class. "The kids can really identify (the residents) as.. these are people."
During the Covid-19 crisis, the 4th graders have not been able to visit their friends in person, but they are now inviting them to their daily Zoom meetings.
November 28, 2023
The Impact of Place-Based Learning in Rural Communities
October 31, 2023
Student-centered learning is a journey to empowerment at Koshkonong Trails School. Learn about Skylar Primm's path to becoming lead teacher at KTS and how he practices place-based learning.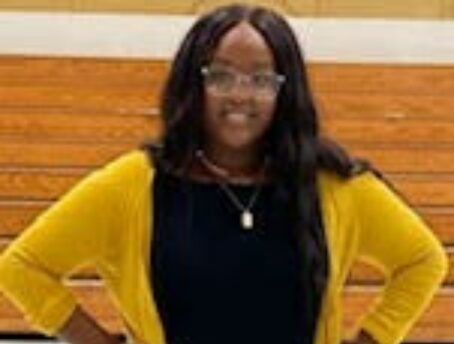 September 18, 2023
Inspiring teacher resilience through mentorship.