We are asking how COVID-19 is impacting rural communities in the face of school closures. Read below for an article written by Jacki Keating of Rapelje, MT (another point of view of our Friday story).

"Rapelje High School is a small Class C High School with 22 high school students. Rapelje is located in rural Montana, west of Billings, Montana.

Two former graduates of Rapelje High School, owners of CowTech Engineering, encouraged our school to invest in a couple 3D printers one year ago (https://buff.ly/2RKRpCX). They invented a 3D scanner and had mastered the 3D printing and offered to help us out if we needed anything. We reached out to them for advice on selecting printers and what else we would need to get started. We ordered our printers over the summer break.

When the printers came in, our science and STEM teacher, Nikki Markle, set the printers up in her room and the students started printing things for their school projects. We actually had two sophomore girls 3D print a ukulele for the state competition, Science Olympiad.

Fast forward to March 15th….Our Governor, Steve Bullock makes the announcement to close all the schools in Montana, starting the very next day. Without any warning, preparation, we are not seeing our students and looking for ways to keep them engaged.

During the first week, Jacki Keating saw a story about a doctor in Billings, Montana who had developed a pattern for a mask for doctors and other medical personnel to wear if they are short on PPE (https://buff.ly/3bq8r0N).

Nikki (STEM teacher) thought she could get the pattern to work with our printers and she got started. She reached out to one of the students who was experienced in running the 3D printers, Abby Schladweiler, to see if she would be willing to help out. Abby jumped at the chance and has been setting her alarm to head up the school and pull the completed masks off the printers and set them to print the next set.

Meanwhile, Jacki started looking into places that might be in need of our masks. She has a friend that is a cancer doctor in Billings that suggested Riverstone Hospice in Billings. They have nurses that are doing home visits and she thought that they would be interested. Jacki called them, visited with the head nurse and they were very interested. We found out how many and what sizes they would need and Nikki and Abby set to printing. We soon realized that we weren't going to have enough filament to make all the masks that were needed. Jacki contacted our former students (Cowtech Engineering) and they volunteered to give us filament that they had on hand so we could keep printing. When the news got out on facebook that we were printing masks, community members, and friends have ordered filament online for us and had it shipped to the school. We had tried to order more filament on Amazon but because it wasn't considered an essential good, we couldn't get it until late in April.

Jacki's job was now to figure out how to fit them to each individual and what could be used as a gasket around the mask and how to attach the gasket. There is now a shortage of elastic, so we had to make a plan for alternative ways to tie them.

Jacki called the Billings Clinic and they shared some thoughts on what they thought might work and what hadn't worked as they were completing the masks that were being printed for them. She headed to Home Depot to look for materials and after a ton of experimentation, and the help of a local physicians assistant and a doctor in the community we came up with a way to fit the mask with a heat gun and attach the gasket to the edge of the mask.

On Sunday, March 29th, when Abby Schladweiler headed up to reset the printer, she discovered that they had a clogged nozzle on the printer. As she set about fixing the printer she found a video on YouTube to guide her through taking the printer apart, fixing the nozzle and reassembling the printer before Nikki Markle got up there to help her.

On April 1st, Jacki is delivering all masks that Riverstone Hospice requested and will show them how to fit them with the heat gun and attach the gaskets and ties. Our next project is to outfit Beartooth Manor, the nursing home in Stillwater County, with masks for all of their staff. It is the goal to have masks to them at the end of the week.

We are so proud of Abby Schladweiler. She is a newly inducted member of National Honor Society, her team (Abby Schladweiler and Carlee Blodgett) got 1st place in the Governor's Teenpreneur Challenge this spring, and she placed 1st in Desktop Publishing at the Montana State Business Professionals of America conference."

November 28, 2023
The Impact of Place-Based Learning in Rural Communities
October 31, 2023
Student-centered learning is a journey to empowerment at Koshkonong Trails School. Learn about Skylar Primm's path to becoming lead teacher at KTS and how he practices place-based learning.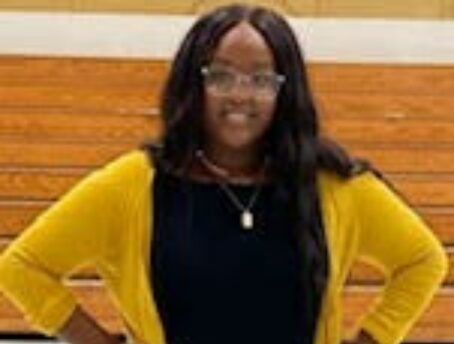 September 18, 2023
Inspiring teacher resilience through mentorship.