My name is Jason Johnson. I am currently the Director of Instructional Technology for my school district, Van Independent School District in northeast Texas. I have also served in the roles of teacher, coach and principal. I am very fortunate in that most school districts my size do not have positions like mine. We are blessed with a school board and superintendent who believe that innovation and engagement are paramount when it comes to educating our students.
Working in a smaller district does come with its own set of challenges, but we try and use those challenges to our advantage. We thrive off of them. For example, nothing drives me harder than wanting to provide opportunities to our students that they can't experience anywhere else. We are doing things that aren't even being done in many larger cities and districts and that makes all of us extremely proud. I believe in the cause of public education especially when it comes to rural and smaller districts. That belief is at the core of who I am. I can't help that I feel so passionately about it. It's just how I am put together. It's part of my identity. I also feel the same way about small towns and communities. There is a support and camaraderie there that can't be found in more metropolitan areas.
To anyone entering the teaching profession and thinking about working in a small town or rural district, I'd say be prepared to be a part of a community and be open to being part of something larger than you. Teaching here is not just a job; it's an identity.
VISD STEAM Bus: A Case in Point

What began as a tongue-in-cheek suggestion during a district-level staff meeting has become a reality. Two years ago, we decided to transform our high school library into a STEAM-infused makerspace. The project was so successful that we began talking about how we could go about creating makerspaces on all five of our campuses. The suggestion was made to create a mobile makerspace, and the idea for the VISD STEAM Bus was born. The word "STEAM" is really STEM infused with art (A). Soon after, we began repurposing a retired 2006 fleet bus into a mobile STEM Lab/Makerspace. The idea was met with skepticism by some early in the process, but all involved stakeholders eventually bought into the project and have taken
ownership of the idea. As if a mobile makerspace lab isn't forward thinking enough, we decided to give students a voice in the project. Students had a say in the design of the bus and even participated in the remodeling of the bus. Now, they assist in lesson-planning and programming. With seed money made available through a gift from Chevron, the bus project began to move quickly. The bus began visiting campuses last July as part of our summer reading camps.

Our district is a rural district. We have approximately 2,500 students. We have more students than citizens in the town where our school is located. This is because our district encompasses a large land mass and several communities. There is nothing else to do in Van, Texas that is not school-related. Our schools are a great source of pride. Our school district is the center of our lives. It is the place where people look to feel like they are a part of something. As educators, we would be doing our community members a great disservice if we didn't try to offer their children every opportunity to be successful. We like to say, "big school opportunities in a small town setting." Accomplishing this is rarely easy. We have a high percentage of students classified as "economically disadvantaged." We often have to get creative with how we will fund things, but our students are worth it. We believe heavily in engaged learning and we think STEM and STEAM are crucial components of education, especially in rural communities because if we do not share these real-world learning opportunities with our students, they may never get to experience them.
The STEAM Bus project has already been a game-changer for our students. We hope to use it to offer opportunities to serve their families as well. Of course students have access to all that comes with the STEAM Bus: STEM activities, makerspaces, AR/VR opportunities, science experiments, art workshops and so forth, but we envision taking our bus into the communities around us for student registration events and book fairs, etc. Since the bus will be equipped with wifi and mobile learning devices, parents may even want to take advantage of opportunities like applying for jobs, paying bills and searching for affordable housing online. The sky is the limit. We think of creative ways to use the bus on what seems like a daily basis.

Recently, we took our bus to our state technology conference hoping to inspire others to think creatively on behalf of their students. We are such a small town and district, people had never heard of Van ISD. When we told them our story, a common response was, "I can't believe that a rural school district could do something like this!" The truth is, we were able to do this because of our rural roots. We have a great sense of community and that really helped drive (pardon the pun) the project forward. Over a thousand people toured our bus at the conference. I am happy to say that they left now knowing where Van, Texas is and that small towns and rural communities are capable of doing anything they set their minds to.
November 28, 2023
The Impact of Place-Based Learning in Rural Communities
October 31, 2023
Student-centered learning is a journey to empowerment at Koshkonong Trails School. Learn about Skylar Primm's path to becoming lead teacher at KTS and how he practices place-based learning.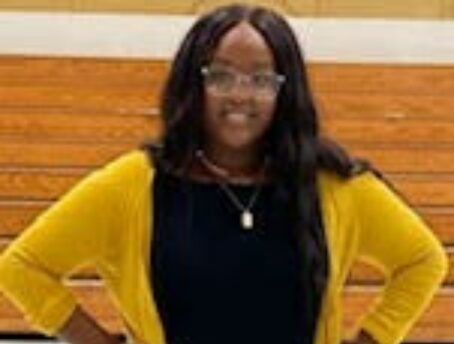 September 18, 2023
Inspiring teacher resilience through mentorship.