Teachers prepare students for the future in more ways than one; they provide support, act as mentors, and in many cases become like a family member. Jennifer (Jenny) Maras has taught for over 20 years, with the past 14 being in Morris Area School District, and she connects deeply to teaching her students skills they will be able to use outside of the classroom. For her outstanding work with students, the Minnesota Rural Education Association recognized Jenny as a 2022 Educator of Excellence.
Jenny teaches business classes to junior and senior high school students, and the content of these classes covers a wide berth of topics and an interesting range of activities. One thing she emphasizes is how students can apply what they have learned:
"Every time they walk into my classroom, they can apply it to life, in school or out of school, immediately. I'm always working at finding those opportunities for kids to use the stuff right now. If I'm not keeping up with trends and industry standards and reflecting what the workforce needs, I feel like I'm not doing my job. I think kids are really drawn to the practical nature of what I teach."
With an ever-changing world comes ever-changing curricula. With so much variety, Jenny has a tough time picking a favorite topic:
"I arguably think everything is amazing, because when I don't think it's amazing, I certainly won't have buy-in from the students. I go from next hour, we're doing our own version of Shark Tank where students have businesses that they get to invest fake money in, and then the following hour, where my seventh graders come in. I actually have desserts rising right now that they got from writing to a company, and the company sent all these desserts that they get to make and share with their class. It's just like popping between curriculum."

"I try to chase quirky moments; I look for them every step of the way."
Jenny makes sure that all of the field trips and class activities are memorable, and the community also gets involved in preparing students for success, inviting students to visit their business or coming to speak to the class.
"I couldn't do what I do without the community support. I bring people in all the time, and most adults are scared to death to face a room of teenagers, but as soon as they see, they do foster respect and trust; and when we can start breaking down those barriers, magic happens."
"Yesterday we were on four field trips. I have a lengthy grant proposal that I'm presenting with a student tomorrow to secure about seven thousand dollars more in funding. Without hesitation too, a student's like, 'I'll come help pitch that grant.' We have a fabulous community that is second to none, and my hope for rural communities is that everyone feels that way."
She shared one recent adventure that she particularly enjoyed:
"We toured at the funeral home because in my personal finance class we're learning about end of life expenses. The funeral director and her very fun quirky self picked me up in the hearse, and they gave everybody a chocolate casket. This is the stuff that kids will remember! 'Remember the day Mrs. Maras rode in a hearse and they gave us chocolate caskets?' As silly as that sounds, that's what kids remember."

"Kids are hurrying to get through college to get back here to work because so many of them know that this is a place they want to raise their kids."
She also keeps up to date with technology like drones and green screens so they have the practical experience for media production. However, she emphasizes that building relationships is the most important lesson her students can learn:
"They come here knowing that I'm going to teach them how to survive this crazy world, and even thrive, and then how to be employable. Right now I'm staring at my quote that greets every kid as they walk in, and it's a quote by Bryan Skavnak: 'Be the nice kid.' We need more nice kids because nice kids turn into nice adults. So they know that, yes, they're going to learn a lot of cool business stuff, but they're going to learn how to be good humans here, and it starts by just simply being kind and nice. They are immersed with all the cool gadgets but never losing sight of being the nice kid. Relationships will always prevail over shiny toys."
Her classroom environment and teaching persona are also really focused on keeping students engaged:
"I love when the bell rings and the students go, 'Aw, the class is already over?' I love when class goes so fast that they forget they're at school. They know that this environment is great, and what we're doing is great, and the teacher is going to be treating them kindly because she expects kindness. When the bell rings, they're bummed that class is over."
"I'm that crazy teacher. I'm the one that is on homecoming dressed up. Normally I have it super dark in here; I'm all about ambiance. I transformed my classroom into a haunted house at Halloween and a winter wonderland during the holidays. I try to chase quirky moments; I look for them every step of the way."
Prioritizing relationships is key to fostering that type of classroom environment, and is something Jenny hopes to share through telling her story.
"I believe in placing value in those relationships because when there's trust and when there's respect, there's that vulnerability to be safe with creative ideas–not forgetting about the human spirit and knowing the value of just listening to five minutes of a story or sharing a cup of coffee with a colleague or student. Placing value in relationships is needed more than ever in this world."

"We have a fabulous community that is second to none, and my hope for rural communities is that everyone feels that way."
A key reason Jenny believes in those relationships is that they make students want to continue investing in their own community:
"I want them to build and create a different future for themselves. As it comes full circle, they're back and now they are my guest speakers, or they are the hosts of my field trip. As seventh graders we start creating this relationship, and all of a sudden I'm calling you because I want to come to your business. Now they're creating that legacy for themselves."
"I step out the back of our school and we see cattle grazing, we see wildlife, we see these beautiful wind towers that are powering part of our town, we can see a flowing river. Instead of hurrying up to find the next best thing, kids can appreciate what it's like to live in the middle of everywhere too. Our postcard's pretty good here, and instead of sending postcards from other communities, so many kids come back. Kids are hurrying to get through college to get back here to work because so many of them know that this is a place they want to raise their kids."
Jenny left us with her definition of rural, reiterating how a commitment to people and place has the power to influence community wellbeing:
"I think it's a Keith Urban song like, 'life begins where the blacktop ends.' I think sometimes in Rural America we think we live at the edge of nowhere, but actually we live in the middle of everywhere. A community is doing it well when community members don't feel like they have to leave because they'd miss out on something."

We are grateful to Jenny for sharing her story with us about her experiences as an educator in Minnesota, and how she is preparing nice kids to become nice adults. If you would like to share 30 minutes of your time, or complete an email interview, please reach out to us at info@ruralschoolscollaborative.org. The I Am A Rural Teacher campaign is a collaborative effort with the National Rural Education Association.
November 28, 2023
The Impact of Place-Based Learning in Rural Communities
October 31, 2023
Student-centered learning is a journey to empowerment at Koshkonong Trails School. Learn about Skylar Primm's path to becoming lead teacher at KTS and how he practices place-based learning.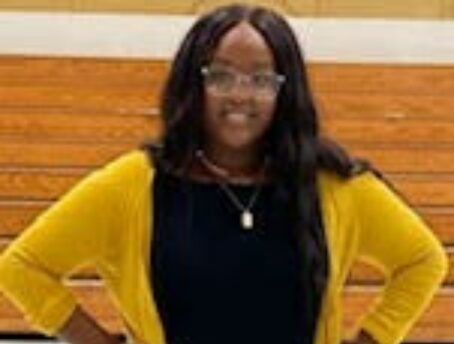 September 18, 2023
Inspiring teacher resilience through mentorship.