My name is Kymberli Wregglesworth and I am a high school social studies teacher at Onaway High School, in Onaway, Michigan. We are located in the northeast tip of the lower peninsula and are a K-12 building with about 600 students. I have been teaching in Onaway since 1999, and was a student in the district for my entire K-12 student career. Of our 35 or so professional staff, around half are alumni with strong family ties in the community.
A policy that could really help students and teachers in my rural area of Michigan would be to have funding in place for mental health professionals and/or certified counselors in the schools. My school is lucky enough to have a school-based health center that employs a Licensed Master Social Worker, but we could easily have another in our building to deal with the day-to-day stresses and common traumas faced by our student population. Due to our remote location, it is not easy for families to find mental health professionals who have availability for new patients, and if they do, it is often an all-day trip for students to get the help they need.
I don't expect there to be a number of mental health professional relocating to our remote, rural area, but if there could be a program where students could be provided with telemedicine treatment for mental health issues, that would solve many of the problems faced. This is another area where the state of Michigan could provide guidance and funding to make this type of telemedicine available. Our school and school-based health center could find space for students to use for their telemedicine appointments, and we have sufficient technology to make it happen.
The availability of mental health professionals would help the students in obvious ways, such as teaching them to deal better with stress, helping them deal with specific traumas, and encouraging them to rise above the challenges they face. If would also help the teaching staff, as we would not feel like we have to try to take on student mental health issues, causing secondary trauma for many staff members who are also unable to find quality treatment in the local area.
We invite you to visit the I Am a Rural Teacher national campaign website!
November 28, 2023
The Impact of Place-Based Learning in Rural Communities
October 31, 2023
Student-centered learning is a journey to empowerment at Koshkonong Trails School. Learn about Skylar Primm's path to becoming lead teacher at KTS and how he practices place-based learning.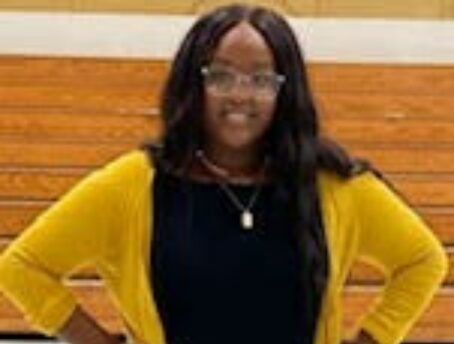 September 18, 2023
Inspiring teacher resilience through mentorship.