A teacher in the last few months of her career, set to retire in the midst of this pandemic without the proper student and staff farewell that a dedication to 30 years of teaching warrants, sets up Zoom meetings with guest scientists and graduate students from across the country to keep things engaging and meaningful during this time. A true testament to her heart for teaching.
A 26 year veteran teacher who had never used Google Classroom not only learned, in a day, but now has a Youtube channel up and running for her 6th grade Family and Consumer Science classes, making the distance between her and her beloved students a little less.
I continue my community circles over zoom, asking would you rather questions, playing scattergories, and telling jokes that still get multiple 12 year old eye rolls, now just virtually.
I see teachers dancing, playing their instruments, sharing their cooking tutorials on social media. I see teachers creating exercise videos, hosting morning meetings, driving to student's houses to wave to them from a distance. I see a community that comes together to light up the sky and the streets to celebrate and honor their students who were dreaming for years of these last couple months of their time in high school. I see teachers collaborating on zooms, continuing MTSS work to talk about kids they are concerned with and make plans for reaching them. I see teachers continuing in professional development to become better virtual teachers. I see our food service staff continuing to provide nutritious meals, packing them not only with food but with the most amazing dedication and love. I see counselors creating Instagrams accounts to share positive mental health messages everyday. I see just about every method of communication attempt possible to keep communication alive; flipgrid, zooms, google hangout, meets, duo's, phone calls, emails, letters, drive-by's. I see a world where everything is different because of Covid-19 and yet a world where what was most important, still remains the top priority-- and that is our relationships with kids.
In rural schools you often have a unique opportunity to get to know entire grades of students in a personal way and build relationships that not only extend between teacher and student, but teacher and family, and teacher and community. Sometimes a teacher spends their day teaching, their lunch periods tutoring, their afternoons advising a club, their evenings coaching a school or community team, then they run in the town 5K on Saturday to help raise money for the local food pantry, and on Sunday they volunteer at their church's community lunch. They fill multiple roles to help meet the needs of their students, their families, which helps in many ways to meet the needs of an entire community.
In rural schools you might not have the resources, but what you lack in resources, you make up for in these relationships, and the creativity to help meet student/family/community needs however possible, and I don't know one rural teacher who wouldn't do whatever possible to meet them. With this value being instilled and nurtured long before Covid-19, it allowed for the transition, in the greatest time of unknowns and upheaval education has ever faced, to be one that was focused-- relationships first, kids first, families first, community first, which has provided a consistency and means to navigate these uncharted waters. Never have I been more proud to be a teacher, but especially to be a rural teacher. I am inspired by my rural colleagues, my rural students and their effort to show up everyday, their families for giving all they can to help their children succeed, and a community which has wrapped their arms around all of us.
November 28, 2023
The Impact of Place-Based Learning in Rural Communities
October 31, 2023
Student-centered learning is a journey to empowerment at Koshkonong Trails School. Learn about Skylar Primm's path to becoming lead teacher at KTS and how he practices place-based learning.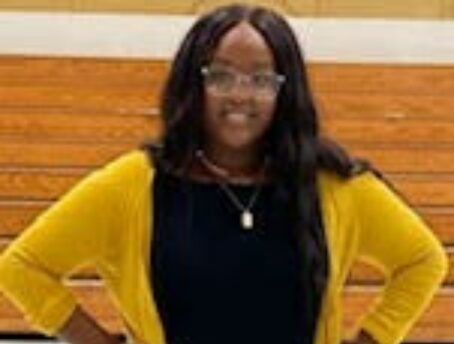 September 18, 2023
Inspiring teacher resilience through mentorship.