Listen to the Podcast here:
You can also find our podcast on Apple Podcasts, Stitcher, Google Podcasts and Spotify.
Written Version:
Ask any teacher, and they will tell you that education does not stop at the school doors. In their mission to prepare the next generation of engaged and informed citizens, rural teachers often blur the lines between school and community. Not only do rural educators draw resources, experiences, and individuals from the community to create lessons, but teachers themselves transcend their professional role to become leaders, visionaries, innovators, and role models for the community.
In this episode of the I Am A Rural Teacher Podcast, we visit with Emma Rage and Nick Foertsch from North Dakota, who are both members of Rural Schools Collaborative's Young Educators Advisory Council. In addition to sharing their stories about being young educators in two different rural districts in Milnor and Kensel, North Dakota, Nick and Emma delve into the importance of relationship-building and community engagement for their work as teachers.
Growing up in rural community only 15 miles away from the school he now works at, Nick Foertsch long dreamed of becoming a teacher:
"I realized I wanted to be a teacher when I was probably - well, for sure sixth grade, if not earlier than that. And I knew I wanted to do social studies when we were studying ancient Egypt, which I now don't like teaching."
Shortly after starting college, Nick realized that he was most drawn to teaching in a rural school:
"I went and did my student teaching just a half hour north of Fargo...and it was kind of there where I realized the opportunities that rural school districts provide you."
Nick is now in his third year of teaching 7th-12th grade social studies at Milnor School District, a small district of only 200 students in Milnor, ND.
From day one, Nick recognized that the small size of the district meant that community involvement in the education process was not just inevitable, but invaluable:
"I feel like a lot of it is just...having the opportunity to meet a lot of people, understanding like, oh, they've been here forever, and their grandparents have been here forever, you know. So, I just think a lot of it's just that strong community...it's really interesting because, through coaching, I'll be going on my third year coaching football, I've had the ability to meet other people in those communities too."
Emma Rage is also in her third year of teaching Kindergarten and 1st grade at Kensal School District, another small district of just 30 K-8 students in Kensel, ND:
"I didn't know I wanted to be a rural teacher until I got to college. I ended up in a teaching position a little ways away, about 15 minutes, and I was like well this is way different than everybody else's experiences, and my professors were like, 'nope just roll with it and see where it leads you' and I found out that I really enjoy rural schools."
While the COVID-19 Pandemic has made her first years a unique experience compared to most, Emma is appreciative for the opportunities this difficult time offers:
"Every single year presents a new challenge, and I appreciate that because the further you get into how teaching works, you have to be resilient."
The most precious opportunity of all, she shares, is being able to teach in a rural area:
"Being rural gives me so many opportunities to share with students different experiences. I learn a lot from my students as they learn from me. Being rural means that everybody's helping everybody. No man can stand on their island alone here because you sink really fast. "
"Every single year presents a new challenge, and I appreciate that because the further you get into how teaching works, you have to be resilient."
Both Emma and Nick are deeply committed to fostering strong relationships with their students, families, and community members.
As an early age educator, Emma says that it's critically important for her to practice relationship building with her students to teach them social skills, and to get to know them:
"I love just interacting with my students and building relationships with them. Every Monday morning we sit down and have a conversation about what did you do over the weekend? Just building those relationships with kids and celebrating their high points and mourning those lows is so important as an educator because just showing them that you have feelings as well gives them those soft skills, those people skills, that are so important to everyday society."
More than just socializing, Emma believes that getting to know her students better helps her personalize lesson plans to meet student needs:
"I do a lot of, like, understanding my students, and then I take what they know and they learn and I move it into something that makes sense to them."
From the very beginning, Nick was passionate about building relationships with his students as well:
"When I got into teaching, that was a big focus of mine, was building relationships. I don't want to just be their teacher while they're here. I want to be there for them after they leave and, yeah, that was a big goal of mine."
Since he works with middle and high school students, Nick enjoys cultivating those relationships in order to have meaningful conversations about current events and political perspectives:
"A lot of my favorite lessons are more off the cuff, and they're more conversations than they are like lectures. I really enjoy, you know, anytime we talk politics and...I do just like a quick current events, the first five minutes of class. It's what's going on in the world, and you can't have that if you don't have the relationship."
Although Nick enjoys having discussions with his students about current affairs, he is conscious of the risks involved in doing so:
"I mean I gotta tread lightly sometimes, because you gotta understand that a lot of these kids, they don't really see racial inequality and some of the other social issues that we have going on. But I'd say for the most part a lot of the conversation that we have are good. I've created an environment where kids feel comfortable having those conversations. I want to have tough conversations, I oddly enjoy having tough conversations."
And it is by working through these tough conversations together that Nick not only helps students become aware to major issues of the day, but also learns more about the students themselves and how to support their future growth:
"The challenges are also unique opportunities just because, you know, with small class sizes you really get to know your kids, more than just them as students. You get to learn about what they want to do when they get out of here, which is something I'm really passionate about is helping kids. What is your next step, how can I get you there? So that's like a really cool thing to be able to do, to interact with kids on more of that personal level and really building those relationships. I think that's just one of the joys of working in a rural school."

"When I got into teaching, that was a big focus of mine, was building relationships. I don't want to just be their teacher while they're here. I want to be there for them after they leave..."
Nick and Emma believe that building strong and genuine relationships with students is central to their role as a rural teacher. In doing so, they feel students are able to gain a fuller and more personalized education.
Yet the importance of relationships extends beyond the school walls. Both Nick and Emma underscore that engaging the larger community is essential for their work. Along with gaining an understanding of the place and people's experiences within it, Nick sees engaging the community as a way to become a part of the community:
"I'm comfortable being out with the community. If there's something going on, I should be there. I should show that I'm not just the teacher here in the building but a member of the community. To interact with people outside of just my professional capacity, I feel like that's allowed me to really integrate into the community a lot more. But then also people recognize - they're like, oh you're a teacher. So if they have questions, or if they have concerns or, you know, they want to talk about something, like it's now to the point they feel comfortable doing that, which I think is really special because it kind of shows that there is still that interest in the school."
At the same time, becoming a recognized and accepted member of the community opens opportunities for Nick to invite the community into the classroom:
"We try and get out there in the community more, but also we try and bring the community in more, whether it's guest speakers, whether it's presentations that the kids are doing and we want the community there...really just trying to advertise all of that as much as we can to to get the community in here."
Emma also sees school and community as unified partners in students' education, and believes then when the two collaborate both benefit:
"I've been taught that schools are the barometer for the community. If the community is doing well, the school is doing well. It is important that schools stay connected to our communities. And we're actually planning a huge community event, which I don't think we'd be able to do if we were in a big school."
Emma goes further to show how those strong bonds between school and community are built upon shared memories:
"It's just unbelievable how fond of memories people have at this school. If you walk down our halls, you can see all the people that have graduated from here, and it's just amazing because I have family members up there that I didn't even know went here. There's a lot of my students whose families went here, like the lineage of the school is phenomenal."
And when the history of a place is so integrated with the local school, Emma finds that people want to pitch in where they can:
"We have this deal with the state where if you work in the community you can come in and teach certain things. So if you are a farmer you can come and teach ag sciences, or if you are a business person you can come teach business to our students. So, I really appreciate that about North Dakota because we do have a lot of people that are in the community and want to come and help out in our schools, and that's the best way that we know how to involve community."
Emma regards how she interacts with the community in return as equally impactful for her students:
"I do see myself being a role model of how students act when they're in the community. It's important because I don't want my students going out into the community and acting like they don't know what's going on. It all goes back to me, and how I present myself, and how I act, and how I handle situations."

"I've been taught that schools are the barometer for the community. If the community is doing well, the school is doing well."
Emma and Nick are also members of Rural Schools Collaborative's Young Educators Advisory Council. This group is composed of early career teachers from across the country who are passionate about sharing their experiences, learning from other young educators, and helping shape RSC's work for rural schools. In addition, both Nick and Emma feel their participation on the council has inspired their work back in North Dakota.
Emma sees her involvement with the council as a way to advocate for rural schools and encourage people to join the education field:
"I love meeting with like-minded individuals who want to see rural schools grow. I think that's important. I'm interested in helping teachers get into our rural schools. I didn't know about rural schools. I wish someone would have said, 'hey' - like - 'this is a place that you can be, small communities, small class sizes, everything that you need is right in front of you, you just have to take it and run with it.' And so I joined the YEA Council because I want teachers to have that opportunity. Every single time we get off of a call I'm so excited to just, like, implement everything we've talked about."
That sense of excitement to be with like-minded collaborators is just as central for Nick:
"I'd say what's been really cool about it is just seeing other educators in the same point in their career as me. Every meeting that we've had, I can't sleep that night because it just gets my mind going of everything we talked about and it's so cool just seeing other people just with the same passion of, 'I want to improve my school, I want to help this kid out, I want to do the best that I can to, you know, better my community.'"

"Every meeting that we've had, I can't sleep that night because it just gets my mind going of everything we talked about..."
Emma and Nick are both enthusiastic about their careers. Building relationships, involving the community in the education process, and collaborating with other young educators from around the country, has allowed them to reflect on what it means to be a teacher in a rural area, and offer advice to those considering it.
Emma views teaching in a small school as a great opportunity to learn:
"I always laugh at myself because I would be messaging my peers who I went through college with, and I'm like, what are you guys doing for this? And they would be like, well we don't even have like our plan, and I'm like... oh, well I am the plan. Like, I'm making plans for my students, and so I have other skill sets that my peers don't have and so they're always looking at me wondering what they can do next to better their teaching in their classroom."
Yet she reminds us that even though rural teachers often have to create their own solutions for the classroom, other educators are right there along with you:
"You are not on the island. Don't feel like you're the only one in this."
Nick also sees his role as a chance to dream big with other teachers for their students' future:
"That's been a really big focus of ours since I got here was, you know, how do we change school culture, and then how do we also change the community culture around the school? We're all in this to help out the best we can and just kind of unite under that common goal. We're here to make sure that those that graduate here are ready for the next step and are in a good spot. You know, not one teacher is going to positively change that - it's got to be all of us."
To that end, he encourages new teachers to get involved in that change whenever and wherever they can:
"I'd say my advice to any future rural teachers is to embrace it. Really embrace what you're getting into. Embrace it and enjoy it."
"My Name is Nick Foertsch."
"My Name is Emma Rage."
[Together] "And I Am A Rural Teacher."
Thank you for joining us for this installment of the I Am A Rural Teacher Podcast. We'd like to thank our partners at the National Rural Education Association and North Dakota Small Organized Schools for collaborating with us on this episode. The I Am a Rural Teacher campaign is made possible by a grant from The Bill & Melinda Gates Foundation.
November 28, 2023
The Impact of Place-Based Learning in Rural Communities
October 31, 2023
Student-centered learning is a journey to empowerment at Koshkonong Trails School. Learn about Skylar Primm's path to becoming lead teacher at KTS and how he practices place-based learning.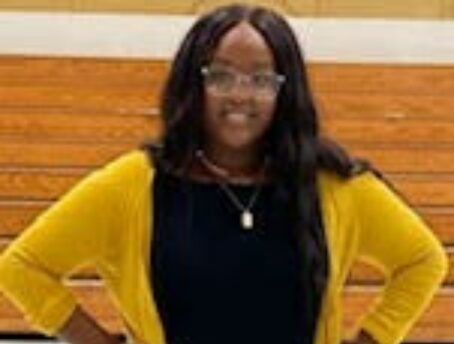 September 18, 2023
Inspiring teacher resilience through mentorship.