Thanks to Lisa Marino and Tracey Allen for nominating Ben Miller as an outstanding rural teacher! Read what Lisa had to say about Ben below.
"Although the Covid-19 pandemic has presented a multitude of challenges on many different levels, I have continued to work closely with my candidate, Ben Miller through Zoom conferences, as well as ongoing telephone conversations. From what I have observed, Ben has strived to be the best possible teacher he can under these unusual, and difficult circumstances.
Ben is currently teaching a 7/8th grade combination class in a small, rural community with limited internet access. This has presented challenges for many of the students, who do not have access to the internet. As a result, the school made the decision to prepare distance learning packets that were to be distributed every two weeks. Ben created learning packets for both his seventh and eighth grade classes. As he designed the packets, he took into consideration the essential learning standards for both grades. In order to engage and support all students learning, he also had to differentiate many of the lessons using a variety of resources including the knowledge provided to him by our resource teacher. Ben has also created a class website with links to the educational material that was being presented, and this was especially useful to students with their lessons in mathematics. This also provided an opportunity for online enrichment for those students who had internet access.
During this pandemic, Ben has maintained ongoing communication with his students, and their families through weekly emails. He continues to reach out to his students, and families letting them know he is available with any questions, or concerns they may have. Ben has also Zoomed with his class, which has helped the students stay connected to each other in such difficult circumstances. This has helped to support both the social and emotional well-being of his students. Students have been encouraged to share their feelings, and what they have been experiencing during this pandemic. It has also presented an opportunity for the students to ask questions about their work.
In addition to learning packets, and the class website, Ben has also provided videos of himself reading to his students. Students have been encouraged to listen, follow along, and discuss a story. As part of his class website, Ben has also displayed a virtual open house where the students work has been showcased throughout the school year. This has included various class projects such as a wide range of book reports, and the latest project, which was the creation of a tiny house. The students were given guidelines on how to complete the tiny house, and utilized math to calculate the dimensions of their house.
Since Ben is the 8th grade teacher at our school, he has been in close contact with our principal discussing how to best handle the promotion of our eighth graders, who will be leaving our school at the end of the year. Due to the pandemic and the guidelines that have been set forth, the normal graduation ceremony is not permitted to take place. Ben has been working with our principal on creating something meaningful to recognize our eighth graders, and bid them farewell as they make their way to high school.
In addition to supporting his students, and teaching from a distance, Ben has also focused on himself as an educator. He has taken this time to work on professional development, and has attended various webinars. One of the webinars has involved other small, rural schools who have come together to collaborate about how to best serve their students during this pandemic.
In conclusion, I have worked closely with Ben this school year, and he has truly amazed me. He has demonstrated so much passion for teaching, and has displayed both professionalism, and determination to be the best teacher he can. Ben has worked hard this year and has always focused on the needs of his students even during the present, dire circumstances. During this pandemic, Ben has remained open-minded, creative, and most of all, flexible. He is constantly adapting to changing circumstances. He has remained positive, and continues to move forward in the hopes of making the best of this situation for his students. I have been privileged to work with such a dedicated, young educator, and I am excited to watch Ben grow next year as he settles into his new role as a classroom teacher."
November 28, 2023
The Impact of Place-Based Learning in Rural Communities
October 31, 2023
Student-centered learning is a journey to empowerment at Koshkonong Trails School. Learn about Skylar Primm's path to becoming lead teacher at KTS and how he practices place-based learning.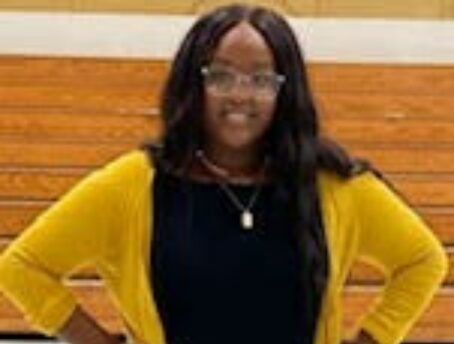 September 18, 2023
Inspiring teacher resilience through mentorship.