Thanks to several people for nominating Mugalula Fredrick as an outstanding rural teacher from Mannya, Uganda! Know someone that deserves a shoutout? Submit your nomination here: bit.ly/iaartsubmit

From Paul Kakooza:
Fredrick has been an outstanding teacher who has used his little saving money from his salary, his computer skills, and his knowledge to produce literacy hand-outs for his pupils. These were made to be read during the COVID-19 lock down in Mannya village, which has also been affected by HIV/AIDS from the early 1980s up to now. He has brought many innovations and is a good leader in his school, so people and pupils can emulate him. We love his innovations as a young and youth-led teacher in the service, and we call upon volunteers to lend a hand of help to our village through this young man. This way, our village can be uplifted and empowered, and our pupils can have a bright future.
From Andrew Rodney Musumba:
He is a very good teacher and a life changer. I have known him for a very long time and he has caused a positive impact on my life and the kids in the society. That's why I nominate him.
From Kennedy Katsimbazi:
He is a hardworking, young, self-motivated teacher who has managed to change the lives of the young girls in the community, whereby he has formed a club known as the "Girls' Guide Movement." Through this association...

(I) He has taught young girls on how to make sanitary napkins, which has enabled them to keep in school (before the closure of them due to COVID-19). He has continued the same volunteer service to the young girls by following the guidelines of social distancing passed out by the Ministry of Health.

(II) He has offered guidance and counseling to them, which has reduced early pregnancies so they remain focused on achieving their future dreams. Some want to be doctors, leaders, engineers, teachers, etc.

(III) Through this, children have been able to form a disciplinary committee which they termed as the "Children's Court" that they use to handle their own issues as pupils at their own level. This reduces many indisciplined cases in the school, which has been appreciated so much by the parents of the community.

He is an innovative teacher and a changer of the local community, which we hope will transform the youth and the new generation. I nominate him for his dedicated service to the pupils and the community at large. I love him.
November 28, 2023
The Impact of Place-Based Learning in Rural Communities
October 31, 2023
Student-centered learning is a journey to empowerment at Koshkonong Trails School. Learn about Skylar Primm's path to becoming lead teacher at KTS and how he practices place-based learning.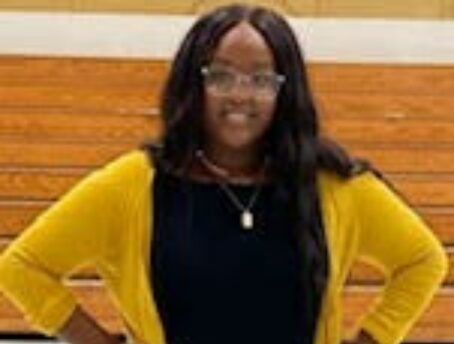 September 18, 2023
Inspiring teacher resilience through mentorship.