Welcome to our third episode of the I Am a Rural Teacher Podcast! This week we're talking with Michael Melton, a high school social studies and law teacher in Whitesburg, Kentucky. You can listen to the podcast here, or read the story below.
You can also find our podcast on Apple Podcasts, Stitcher, Google Podcasts and Spotify. New episodes will be released every Monday.

Michael Melton has been teaching for over 20 years, and has held so many roles. Not only inside the walls of a public school building, but in the community of Whitesburg, Kentucky as well.

"I've been a principal. I've been an elementary principal, high school assistant principal, an elementary athletic director, a high school athletic director."
He serves on the board for the Kentucky high school athletic director association, he officiates college and high school basketball...

"I've been a baseball coach, football coach, volleyball coach. I still drive a bus. I'm an old, regular Baptist preacher or minister."
He teaches social studies at the high school, three law classes, and still collaborates with other teachers for special projects.
"So yeah, I've worn a lot of hats," he laughs.

Whitesburg, Kentucky is so far east it's almost Virginia. It is deep in the Appalachian Mountains, some here refer to the horizon as the narrow sky because of how tucked into the valley they are. Whitesburg is a place where blue collar jobs and hard work are deeply valued, and there is a long history of coal mining here. Families tend to stay here and stay close to each other.

"I always, always, when I think of home - the vision in my head is of a Spring morning with the sun rising and cutting through the fog as it rises. And just that, that smell, of clean air."

Whitesburg wrestles with a lot of those stereotypical struggles we hear about when we talk about rural places. There is a lot of poverty, it's geographically isolated in the mountains and there is also a large population of kids being raised by their grandparents, in part due to high rates of opioid addiction in the area.
Kentucky has one of the highest rates in the country of children being raised by grandparents.
Stats like these really inform Michael's mission in teaching. He says we used to leave things like emotional intelligence and behavior modification up to the nuclear family, back when the standard was a mom, a dad and 2.5 kids. But now families look like a lot of things, both good and bad. But he says public schools have an opportunity to teach these values that families may not be able to.

"I think we education didn't realize that we needed to take a greater role in helping children to learn how to make appropriate emotional responses to difficult emotional stimuli. And I think we're realizing that a little bit more now, especially with the situation that we're in now that there's more stress on children today than there ever has been."

"My behavior away from school reflects upon what happens to me inside the building of a school and how students respect you, how families respect you."
For Michael, being a teacher in a place like this is much more than the curriculum he talks about in a typical school day. He knows that being in a small town, you're never really off the clock as a teacher.
"We've got to be aware that not only are we an example, 8-3 or 7-4, whatever the time-frame is during the school day, but in a rural community, we're an example for them away from school. Because they see us in the community. Their parents see us in the community, and that was always something that I have taken very, very consciously. That my behavior away from school reflects upon what happens to me inside the building of a school and how students respect you, how families respect you."
Michael takes this role seriously, and wants other teachers to as well. He says he strives to be a person that his students can talk to. A teacher as well as a role model. A person in this position is always leaving a legacy, he says, and he wants his to be a good one.

Michael's doctoral research is in emotional intelligence and social and emotional learning, and you can see how that directly correlates to his work, and how he interacts with his students.
"I've always told them that you will find nobody in this building that will love you more than I will. But you will also find nobody that will expect more out of you then I will. And will not hesitate to discipline you when you're outside the requirements or the rules."

He says society has taught us not to say I love you as often as we could be. But their job as teachers is to care for the most precious thing that families will ever have - their children.

"If I don't have love for them and love for what I do, then why do you even employ me as a teacher? They allow the most precious thing they've got, that they'll ever have, on many mornings to get on a bus with me. A five-year-old, a six-year-old. They turn their responsibility over to me to keep that child safe and make sure they're supposed to get where they're supposed to be and that they get an education. How could that not be love? How could you not take that seriously every day and be thankful that you're given that opportunity?"
"If I don't have love for them and love for what I do, then why do you even employ me as a teacher?"
Now, it's this same society that has taught us for a long time now that rural places are "bad". That being far away from a city is a disadvantage, and leads to a whole number of other stereotypes I don't know need remind you of here.

But Michael only sees teaching in a rural school as a positive.
"We're responding to our population. We deal with smaller class sizes. We're able to build more personal connections. We know most everybody. And I think that makes a big difference."

But he says for rural places to sustain, they need younger generations to know that success can happen there. Giving them the tools they need to be successful in a big city, but showing that that they don't necessarily need to move to find that success - that comes from not only teaching kids a solid curriculum, but teaching them to have pride in their hometown.
"I think getting the students involved in their community, talking to their own family members, other grandparents, and other family members that have a perspective from a time before theirs is invaluable to their growth and their connection to the place that they live in and the pride that they have for the place that they live in. And if they have pride from where they live, they're most likely going to have pride in themselves and that's going to exponentially increase our possible success in the future."
To encourage students to dig into their local histories, he's worked with other teachers to help them produce their own podcasts and documentaries talking to their older neighbors.
One of those projects was called Piling Up Stones, a collection of mountain memories and wisdoms, where they interviewed a handful of people in their community.

"Tied into those interviews was learning to ask the questions and doing the research into the the different eras in which they grew up. Looking at old pictures, doing genealogical research. How did Whitesburg look in 1950?"

He says place based education has to be student centered. They have to have the passion to answer their own questions.

"When we begin the process of asking questions, what happens? We formulate more questions."
"If [students] have pride from where they live, they're most likely going to have pride in themselves and that's going to exponentially increase our possible success in the future."
A majority of Michael's life has been spent in this town. Besides a stint where he did some traveling as a minor league baseball umpire, Michael grew up here, went to college nearby, and has taught here since he got his first teaching job here in 1996.
Michael has taught three generations now in Whitesburg.
"But at the end of it all, there was always, I could have went to anywhere. I could have been in Charlotte, I could have been in Knoxville or Nashville, whatever I could've lived anywhere, but there was always something.... I wanted to go home, and I've stayed here pretty much all my life."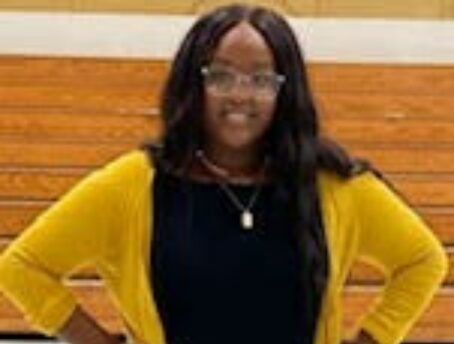 September 18, 2023
Inspiring teacher resilience through mentorship.
September 12, 2023
August 23, 2023
Overcoming adversity through the power of education