oaly Ray's laugh echoes through the hallways of Forsyth High School. With each student she passes, she connects with a joke or a smile.
"It's like that here; it's a big family. It's so small, and you get to have [students] for four years. How are you not gonna love them?" grins Joaly.
For the past ten years, Joaly has shared her infectious joy with the community of Forsyth, Missouri as the high school's Spanish teacher. Prior, she grew up in Maracaibo, Venezuela and moved to Atlanta in 2006, where she met her husband Brad. Now, Brad and Joaly raise their family in Brad's hometown of Forsyth.
Becoming a Spanish teacher was not always the plan. While working with her husband at Boy and Girls Towns of Missouri, Joaly noticed how much she enjoyed working with high schoolers. Soon after, Forsyth lost their Spanish teacher in the middle of the year, so Joaly applied as a full-time substitute. She's been there ever since.
Pursuing Higher Education
Since starting, Joaly has worked hard to give her students the best education possible.
The year she began teaching, she started her Master's in Education. This past December, she finished her second Masters, this time in Second Language Acquisition.
"I want to be the very best for my students," Joaly reflects.
While getting her Masters at Missouri State University, Joaly participated in the Ozarks Teacher Corps program. The Ozarks Teacher Corps, a project of the Community Foundation of the Ozarks, is a two-year scholarship program available to teacher education candidates willing to make a commitment to teach in a rural Ozarks school for at least three years after graduation. Corps members receive an annual scholarship and participate in a wide range of seminars, where they learn about place-based education and other rural matters. The overarching goal of the program is to develop teacher-leaders who can in turn impact their rural communities.
For Joaly, the Ozarks Teacher Corps provides a new perspective on the importance of strengthening rural areas.
"I think that a lot of my students just want to leave town, especially the brightest ones. And when we go to the rural teacher trainings [from the Ozarks Teacher Corps], it can make us think more about how those kids can improve town, and use what they learn here in their hometown. Because they love their hometown!"
"It's like that here, it's a big family, it's so small and you get to have [students] for four years, how are you not gonna love them?"
Rural as Family
Joaly isn't from a rural area, her hometown of Maracaibo is a city of 3 million, but she delights in the opportunities that her small town brings.
"It's like family, my former students bring me their babies. You get to know everyone. There's four siblings, you have them all. You go to their weddings, meet their kids, they are excited to come tell you their accomplishments."
Not only has Joaly formed close relationships with students and their families, but her students have had the opportunity to become part of her family. Her husband, Brad Ray, works at Forsyth High as a chemistry teacher. Often students will have both Brad and Joaly in their time at Forsyth High. They connect with the students in different ways and share advice when a student is struggling.
"We want to improve the community; we care for the same kids," says Joaly.
Joaly and Brad's own children, Nicholas and Joanna, attend the elementary school next door. Plus, whenever her Venezuelan family visits Forsyth, she brings them to her Spanish class so that the students can get to know them and practice Spanish. These familial relationships create a sense of connectedness for Joaly's family and the students.
Talking about her students, Joaly shares, "They all know my family, either through Skype or FaceTime, they have all talked to my mom, my sisters, they ask them questions, and my nephew spent a semester here as an exchange student. Every time I go to Venezuela, I buy candy and bring it. They know a lot about my culture, and my family."




"Culture makes them be a little more open-minded. Whenever they start seeing stuff as different and not weird, that's really hopeful."
Sharing Culture
Part of the reason she gets to know her students so well is due to the nature of teaching a foreign language.
"You can't teach language without teaching culture," says Joaly. Some of the material requires students to share about themselves—their interests or stories from their lives. Other parts highlight the diverse cultures in which Spanish is spoken.
For Joaly, it's exciting to share her culture with the students, as it really can provide them with a new perspective.
"Culture makes them be a little more open-minded. Whenever they start seeing stuff as different and not weird, that's really hopeful."
Outside of her classroom, Joaly brings these new perspectives to Forsyth High through the Spanish Club. The club is made up of 30-40 students who meet a few times a year to cook lunch and partake in a cultural activity. Once a year, some of the club members go to St. Louis to see the Hispanic Flamenco Ballet. Joaly says this is great experience for the students.
"It's rural, it's a small town, not a lot of kids get to go around. They get to see the city, and appreciate what they have, appreciate the quiet, and also see that they have cities nearby. I take them to a Peruvian restaurant, a Nicaraguan restaurant, so they see, 'Oh wait it's not all Mexican?'" she laughs.
But the culture-sharing goes both ways. Some of her students have come over to help build a chicken coop at her house. They've invited her to play football.
"As I share my culture with them, they are also excited and proud to share theirs with me. And because of being small, and because of feeling like family, I feel they are more open to share than they would be if it was big and I just see them one class."
"As I share my culture with them, they are also excited and proud to share theirs with me."
Close relationships with students
In addition to sharing culture, the familial aspect of rural teaching has allowed Joaly to develop close relationships with students. Often, she is the first person that students will talk to when something has happened in their life.
"When my students are going through rough stuff, it's very hard on me. I'm kind of like sentimental, I mother them."
She recounts one story of a student she got to know as his mother got sick.
"He was a really quiet student, and I would go and ask him, 'Hey how you doing?' and he suddenly started talking to me, and his mom had cancer, and I would ask, 'How's your mom doing?' And he would tell me about plans for when mom would get better, but then his mom died and that was rough. He came in crying and hugging me, and I was crying and he was crying."
For Joaly, these hard moments make teaching at Forsyth High School so important.
"Everything I'm doing is for the kids here. I want them to know I care; that's it. If they know that, that's success."
It's these crucial acts of caring for each other that are part of what it means to be a rural teacher. Joaly sees this every day at Forsyth High.
"If something happens to one of us, you see a big response, because we all love each other, and we care for each other. You get to be a huge impact in the kids' lives, because you see them all the time. Even the ones that I don't have in class, I see them in the hallway; I know them by name and last name, and I keep seeing them. It feels really good, and I believe that we do have a big impact in their lives, and in the community too."
"Everything I'm doing is for the kids here… I want them to know I care, that's it. If they know that, that's success."
Photos and story by Julia Levine.
To stay up to date with all of the "I Am a Rural Teacher" features, please sign up for email updates, and follow us @IAARTCampaign on Facebook, Twitter, and Instagram. In addition to our ten major features going out once a month, we will be featuring many shorter teacher perspectives. If you have a story to share, click here
November 28, 2023
The Impact of Place-Based Learning in Rural Communities
October 31, 2023
Student-centered learning is a journey to empowerment at Koshkonong Trails School. Learn about Skylar Primm's path to becoming lead teacher at KTS and how he practices place-based learning.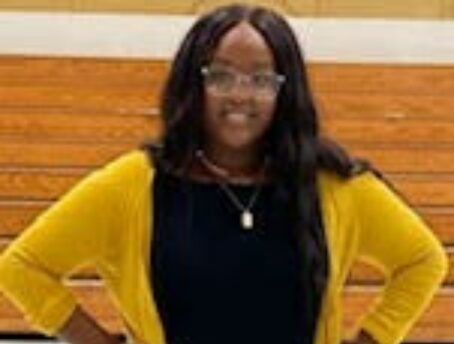 September 18, 2023
Inspiring teacher resilience through mentorship.