Written version:
Hello, and welcome to the I Am A Rural Teacher Podcast; a project of Rural Schools Collaborative!
Rural schools around the world have more in common than one might expect, regardless of their latitude and longitude. In particular, teacher shortages continue to heavily impact rural communities, and several organizations have made the decision to act and find and retain exemplary talent for rural schools.
In this episode, we spoke with Lola Rubio Alberca about her experiences in a rural-focused teaching program in Spain. She shares how her time as a rural primary teacher changed and refreshed her perspective on education.
Lola had always been interested in teaching, and most of her experiences were in urban or suburban settings, but she explains that her education journey led her specifically to a rural place.
Lola: So, I always attended an urban school during my first internship, while I was studying. I did my junior year of college in the US and I stayed in school there in another urban school. So, when I saw this little Facebook advertisement saying that I could be a rural teacher for a couple of months and learn from a different school, I believed that it was my duty to take part in that experience and grasp bits of different schools and different children and different teachers because I believed that that could make me a better teacher for those students and also the students I will have for the rest of my career as a teacher.
Lola graduated from the Princess of Girona Foundation's Teacher Generation program, which gives 30 young educators the opportunity to gain real-world experience in a rural classroom each year.
L: At first I saw it as a as a opportunity to become a better teacher, and while I was there I realized that rural teaching was completely different to what I already experienced so…I realized how passionate and how different rural teachers were, and I got inspired by their work and their everyday passion, the way they engage with children, and every day I'm still moved by what they, day-by-day, showed me during those months.
One interesting opportunity from her time in the program was engaging with colleagues before school and developing long-lasting relationships.
L: I used to live in the nearest city to the town where I was teaching, and most teachers did too, so I would wake up a bit earlier than usual than I would do in this school - and that might be late for most of you, because it will be around seven, but that's early for us, you know, we're laid back. I would wake up and get picked up by the principal of the school, who lived really close by, or we would meet at the meeting point and park our cars and drive together to school. It was like a 50-minute commute. And we would talk about school but also personal things in the car, and that made us have a great bond. And we got there about 15 minutes before starting classes. Since there is no janitor, we had to open the main gates, open the windows, open the doors, and our computers, and five minutes before starting school we would choose a song and start playing music. Children do their entrance with music.
Another thing Lola enjoyed about her rural school was having the opportunity to interact with each student every day.
L: They would come in a line, smaller kids first. It's a 20-children school, so you can imagine how this is. I would sing and dance and ask them how they're feeling; they're normally really sleepy. At least for my classes, I focus on teaching English as a foreign language, so I like asking them something about what they did in the afternoon the day before, or something about their feelings, or also funny questions, like "What do you prefer?" or "What would you rather do, this or that?" and kind of chitchat before starting the lesson.
"They have a huge bond with nature, agriculture, farming...in school we enhance that love and passion that they have towards nature."
She also appreciated the way that different age groups and subjects could intermingle in the classroom, and how each student connected to their physical place, something that separates rural from urban and suburban schools.
L: Students from different grades are mixed in the same classroom, so it's really easy to learn from each other, to explore outside the school and learn from the environment. They know a lot about science, a lot about animals, a lot about plants, so the surroundings of the school are really important. Learning doesn't only happen in school but also outside, so this bond is really strong and really important for us. So building this small community in this small town makes this school special, and children grow up with admirable values and especially learning from each other, and learning from the community, is what makes it special and different from urban schools.
In the collaborative environment of a rural place, students are able to effectively build community with one another. Lola explains how this is both an asset to the community and a challenge when it comes to expanding learning opportunities.
L: It's hard for them to look farther than the town. We don't want them to leave, but we want them to realize that there is more outside the town and there are more things that they can do, and they can explore and be different, and really follow their passions. Showing them that they have other opportunities outside what they see in the town is hard, but it's also good that they - that the place where they live, the town - is really small. It's a 400-inhabitant town, so there's a really familiar setting between children, educators, parents, community members. You're all part of a big family, and that's helpful for the children because there is a closer relationship between families, and everything is smoother. Some parents came to the same school and had the same teachers as their kids. So, there's trust love and and respect for each other.
We also had the opportunity to discuss how rural schools can implement best practices for sustainability in their place. Lola shared how rural living and learning can act as a model for truly sustainable communities, no matter where they are on the map.
L: In my school, regarding everyday practices, what we do is making kids aware that they have responsibilities. Because they have a little piece of land next to their playground where every year they plant different plants, fruits, vegetables, and they know it's their responsibility to take care of it, and they love it. So they have a huge bond with nature, agriculture, farming, since their families also work in the field, so what we try to do in school is enhance that love and passion that they have towards nature by giving them these little daily tasks. So that's what we do while also connecting with other schools using nets of eco schools of the region, and also being part of a net of schools that are by the Tajo River, so for them it's it's like a daily thing they do - just taking care of their surroundings and nature in school.
"I believed that it was my duty to take part in that experience because I believed that that could make me a better teacher for the students I will have for the rest of my career as a teacher."
Lola's passion for rural schools was ignited by her time in the Teacher Generation program, and she continues to use what she learned in her classroom today. Thinking about how digital learning and programs like Rural Educators Across Borders can foster richer learning for students around the globe, as well as train and retain the best teachers, Lola had high hopes for future collaborations among educators.
L: Digital tools were something that I used for a project last year in my rural school because my students didn't see the use of learning english. they didn't find it useful here where we are. So what I did was establish a connection with school in the United States, at a city school so they could see the difference between one school and another, one country and another, one a city and a really small village. So I think it would be very useful to establish connection with other schools that have different landscapes or different issues. Once they've established a personal connection it's easier to start working on other things like nature around them or just the landscape or those issues so I think it could be very useful and nowadays we have Zoom, we have Google like all of the things they have, Youtube, like it's very easy.
Rural places are uniquely empowered to raise the next generation of leaders, and stories like Lola's remind us how teachers can provide their students with the best school experience, continue learning and growing themselves, and utilize a growing international network of educators to achieve these goals.
L: My name is Lola Rubio Alberca, and I was a student teacher in a rural school.
Thank you for engaging with this episode of the I Am A Rural Teacher Podcast. We'd like to thank our partners at our Princess of Girona Foundation and the National Rural Education Association for collaborating with us on this episode. The I Am a Rural Teacher campaign is made possible by a grant from The Bill & Melinda Gates Foundation.
November 28, 2023
The Impact of Place-Based Learning in Rural Communities
October 31, 2023
Student-centered learning is a journey to empowerment at Koshkonong Trails School. Learn about Skylar Primm's path to becoming lead teacher at KTS and how he practices place-based learning.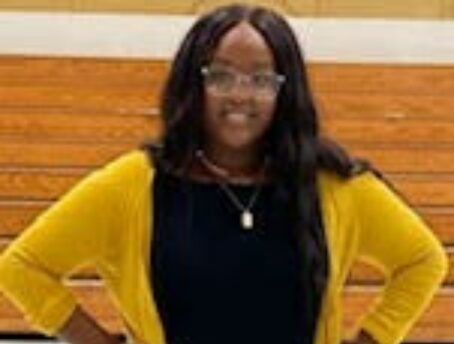 September 18, 2023
Inspiring teacher resilience through mentorship.